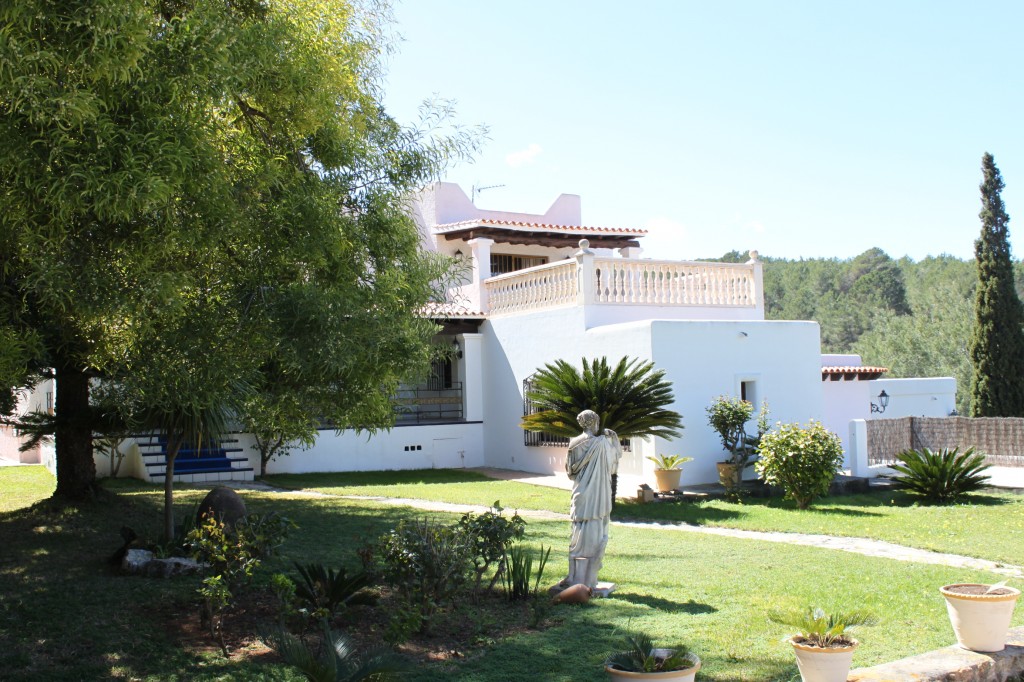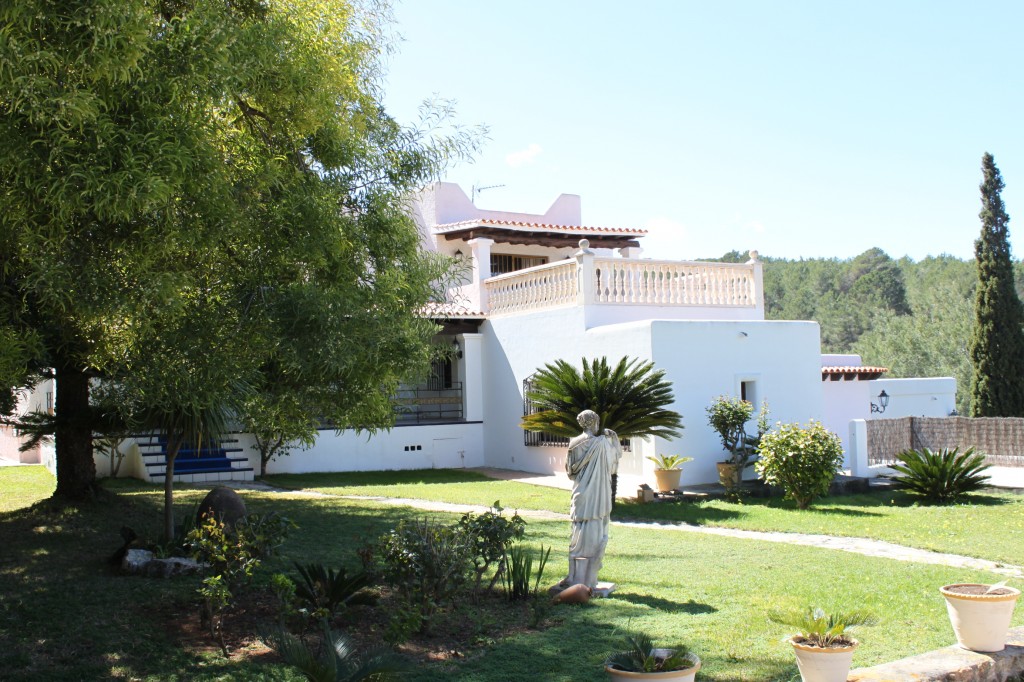 House
from
€2020 per week
4 Baths
4 Beds
8 Sleeps
WiFi
No Seaview
Pool
Casa Juan Vich I VTV-0102-EIF
Casa Juan Vich 1 is very large and all of the bedrooms are ample and have en-suite bathrooms. Because of the terrain upon which the house is built, it has different levels. The highest part of the house contains a large bedroom with a double bed (1.80 x 2m) and a very large bathroom with both a Jacuzzi and a shower, a safety box and a large furnished terrace with views of the forest, garden and pool.
On the next floor there is a bedroom containing two single beds (1.05 x 2m) and a bathroom overlooking the garden. On the same level there is a third bedroom with 2 beds (90 x 1.80m), a bathroom with a shower and a small terrace with table and chairs. The fourth bedroom is on the ground floor and has two single beds (1.05 x 2m) and a bathroom. It overlooks the garden and swimming pool and also has a safety box. On the same floor is a very spacious living room with access to the dining room and the fully restored and equipped kitchen with dishwasher, etc. The kitchen opens onto a porch with a table and chairs.
The barbecue and dining area have access to a very large terrace with wooden furniture. From here there is access to the pool area and the very well kept garden, which also has a large covered terrace with a dining area. Both the interior and exterior areas are spacious, which makes this a very nice house for 8 people.
The house is surrounded by garden with flowers and a lawn and all are very well kept.
The house is cleaned twice a week, once in the middle of the week when the towels are changed and then again at the end of your stay.
If you stay for longer than a week, a change of sheets and towels will take place every week.
Licencia: VTV-0102-EIF
Prices for Casa Juan Vich 1:
Prices for Casa Juan Vich 1 (3 bedrooms):
Prices for Casa Juan Vich 1 (3 bedrooms):
Prices for Casa Juan Vich 1 (3 bedrooms):
Prices for Casa Juan Vich 1 (3 bedrooms):
Prices for Casa Juan Vich 1 (3 bedrooms):
Prices for Casa Juan Vich 1 (3 bedrooms):
Prices for Casa Juan Vich 1 (3 bedrooms):
Prices for Casa Juan Vich 1 (4 bedrooms):
Prices for Casa Juan Vich 1 (4 bedrooms):
Prices for Casa Juan Vich 1 (4 bedrooms):
Prices for Casa Juan Vich 1 (3 bedrooms):
Prices for Casa Juan Vich 1 (3 bedrooms):
Prices for Casa Juan Vich 1 (3 bedrooms):
Prices for Casa Juan Vich 1 (3 bedrooms):
Prices for Casa Juan Vich 1 (3 bedrooms):
Month,Price